2 octobre 2010
6
02
/

10
/

octobre
/

2010
11:01
Très Bon Etat
Fuchet, Serge-René
Reliure : BrochéFormat : ln-8 = Format petit cahier d'écolier : 20 à 25 cm Edition limitée Vie polymorphe, par Serge-René Fuchet, est parue aux éditions du Panthéon, à Paris en 2001 :...
Et aussi sur le groupe PriceMinister : Livres, Hôtel
" Of the grey summit of the snowy hill
We contemplated the immense white area
Of the valley of the big fleshless poplars
And high sloping roofs in the white tiles
Impressed by the hard rigor of the winter
You blotissais you under your thick white coat
And you assailed me with your soft bitter glance
Soft glance become oblique and attractive
Numb by the cold we advanced
Slowly the one towards the other one and frankly
The senses(directions) in narrow complicity of souls
Well then the winter was not any more really the winter
We forgot to look at the world
To console us with the coolness of the winter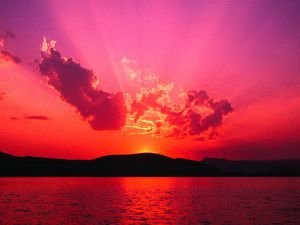 I copied out this poem which you sent me last autumn, in answer to my letter. I may not hide you the pleasure which gets me our epistolary reunion. I know pertinently that you composed it in November, at the approach of the new season, and that you imagine that one yourself in my company. Can you intend to mean staying at Aubel? You will see me delighted.
By the way, why I say to you "you"? After all, it is going to make on almost one year that we did not see each other any more and you will have crossed only a single night to me. Well, thus I decide to say vous you again. Your poetry seduced me and I tried some difficulty resuming some distance with regard to your text.
You so implied me there that I try some fear. For what do you thus expect from me? What are your intentions? You love me, I do not doubt it. But why did you leave so abruptly, without saying to me even goodbye?
Feel reassured, I am not irritated with it. However, to avoid some risky speculation by the truychement of such a platonic relation, I deeply prefer that you mean seeing me to Aubel. You know my address. I see no inconvenience you meaning visiting me. I am going to stay all winter long to me; so you no fear have of having; you will not find the door closed. Looking forward to meeting you very soon, I kiss you. "
I am very sad after this correspondence to understand the logic of these events which were linked of season in season, my dear Espéranza. After I told you her little common disappearance in the last spring, I wonder to announce you sincerely how this exchange. It is not the fact of making you display of our physical then virtual relations that gets me some embarrassment. Those do not prevent our friendship, naturally. And when I resumed my newspaper, the day before yesterday, to report you all which arrived at me since I met Elise Clermont in the last spring, I really understand why I made the effort to look back us on our adventure on this desert island, this summer.
Ah! The summer! The summer! What a season! Openly, I always think that the winter makes very weak face(figure) in comparison! Here is a very inferior paradox you will say to me, but it is necessary to face the evidence that it is about a season very difficult there to live. My God! I do not dare to imagine what would have been able to arrive at you over there in winter, only, lost on this island. Fortunately that the smugglers returned to it and found you, waiting in the heat of a big campfire, alone on the beach. What a jopie to know you safe! It is a real happiness! I feel a real pleasure.
Openly, I am happy to have found you both there this end of year. It is necessary to admit that these two adventures will really have been little commonplace. And what coincidences! Finally, to know you living beings comforts me, even if you are far from me. Madrid, Aubel: I wonder in this century when we live how you could indeed meet both! Anyway, you know Aubel only of name, and it is far!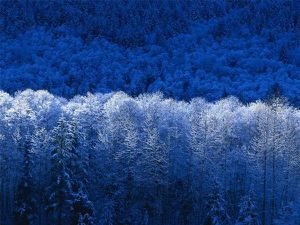 Things being what they are, I did not still clear up the mystery of claimed disappearance of Elise Clermont. She wrote me just like that, as if nothing had taken place. Besides, she( wonders of what it took for a hasty departure. It is a very strange paradox. Openly(frankly), you will consider at me a little intoxicated, dear Espéranza, but I have difficulty in conceiving still the absurd situation that I lived with her in the last spring. However, it is bizarre, I do not dare to tell her my story. I smell good that there was been mistaken my part at some point, but it, I regret it, exceed my understanding.
Yes, I wonder when I think again about it if I do not become crazy. Fortunately that she wrote me! I tried a pleasant sensation of reassurance. But the mystery, I regret it, whole rest. I am very going to return soon to Aubel, as she proposed it to me. Then I can try to reconstitute the story in the public garden in its presence. Go, dear Espéranza, I wish you a happy New Year and good-safe a merry christmas. Bye for now!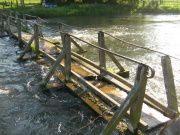 Mrs here is now on the road of Flanders, in carriage. The journey is long but tomorrow morning we shall not be any more very far from Aubel. I wrote one month ago to Espéranza and I did not see spending time. Tomorrow evening, it is safe, I shall belong to Aubel in spite of the small snowflakes which begin to fall. I am simply afraid that there is too much fog. By the way, the coachman just said to me right now that the travelers were not still safe on this road. There are naturally traffic accidents, but worse, since the beginning of the winter occurred several attacks of diligences. It is disturbing but it is necessary to exorcise the evil spell and to hope that we shall not be the next victims of these exactions so dreaded, especially in winter.

Serge-René Fuchet
Writer