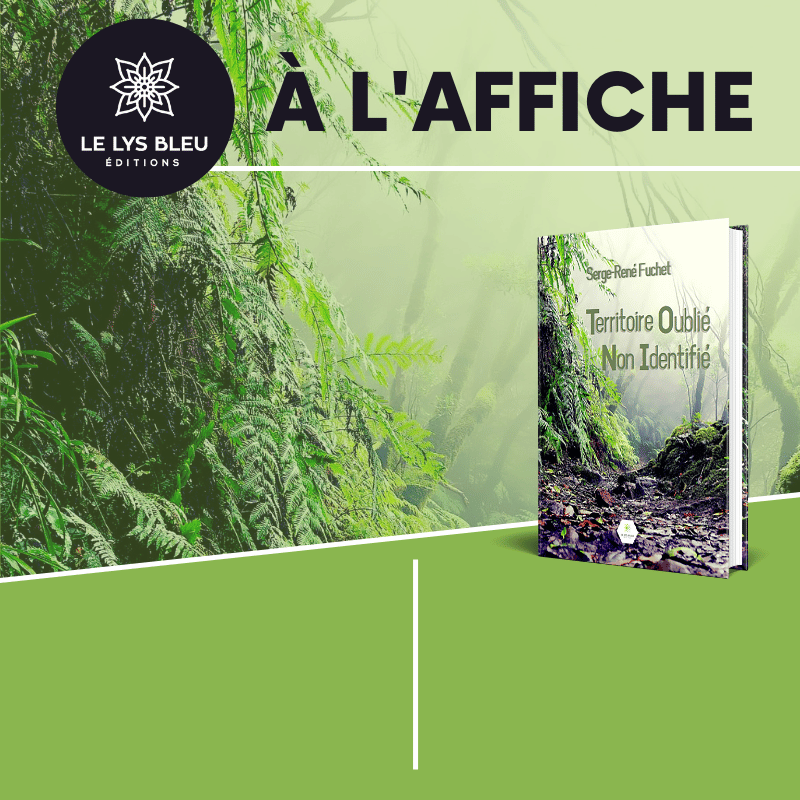 TERRITORY FORGOTTEN NOT IDENTIFIED
FANTASY REAL FANTASY SCIENCE FICTION TRAVEL
Territory Forgot Not Identified is the story of a meeting between two characters. The latter meet at Charles de Gaulle airport for a trip in the tropics, with the backdrop of this French company upset by the attacks of November 2015 in Paris and summer 2016 on the French Riviera. At first ordinary and characterized by a stopover and a meeting in India, this escapade is transformed into robinsonnade... to finally approach the more science-fictional, even fantastic shores of an island without a name that never seems to have existed, in any case, on a map: a kind of TONI.


Territoire Oublié Non Identifié
Territoire Oublié Non Identifié est le récit d'une rencontre entre deux personnages. Ces derniers se retrouvent à l'aéroport Charles de Gaulle pour un voyage sous les tropiques, avec pour toile de fond cette société française bouleversée par les attentats de novembre 2015 à Paris et de l'été 2016 sur la Côte d'Azur. D'abord ordinaire et caractérisée par une escale et une rencontre en Inde, cette escapade se métamorphose en robinsonnade… pour finalement aborder les rives plus science-fictionnelles, voire fantastiques, d'une île sans nom qui ne semble avoir jamais existé, en tout cas, sur une carte géographique : une sorte de TONI.
Serge-René Fuchet
Serge-René Fuchet a produit un essai littéraire intitulé Le Genre romanesque moderne, paru en 2018 aux Éditions Collections de Mémoires. Il en tirera dans les années qui suivent l'irrésistible envie d'écrire un roman, qui finit par se concrétiser.
RÉEL
VOYAGE
SCIENCE-FICTION
FANTASTIQUE
ONIRISME

https://www.lysbleueditions.com/produit/territoire-oublie-non-identifie/